Two years ago today, Hurricane Katrina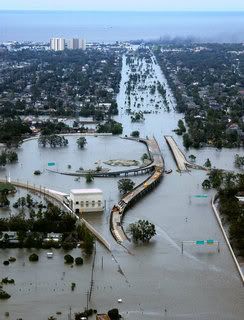 On August 29, 2005 Hurricane Katrina hit Louisiana in one of the most devastating natural disasters to ever impact our country and taking the lives of at least 1,836 people.
In February, 2007, just six months ago, as houses and communities were still ravaged if not destroyed, and as the gulf coast was still trying to rebuild schools, infrastructure, and even basic housing, Rep. Vito Fossella from the floor of Congress, in the world's most powerful nation, bravely voted
against
extending additional federal aid to help provide housing assistance to low income families still trying to cope with what happened two years ago.
To be fiscally conservative Vito Fossella decided to let the homeless remain homeless.
In order to provide tax breaks for the rich Vito Fossella decided to not provide the poor any government help.
Compassion towards fellow humans it seems is not profitable or beneficial to Vito Fossella's career
Labels: hurricane, Katrina, Rep. Vito Fossella